Velvet Razor – A band you won't want to lego of
A band that sticks together, with music you can build upon.
Occasionally described as complete bricks, colourful but
slightly plastic. But they are what you make with them.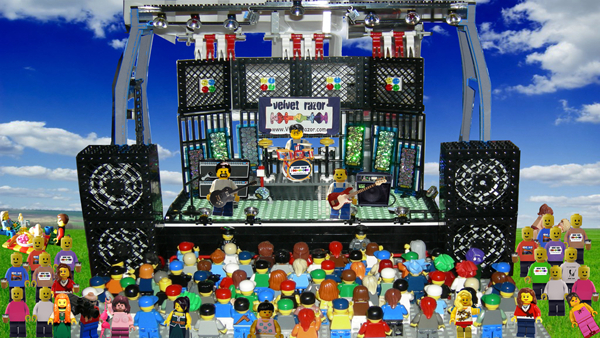 Until you may find one day that you have become addicted
to their songs et voila it's as though it were child's play.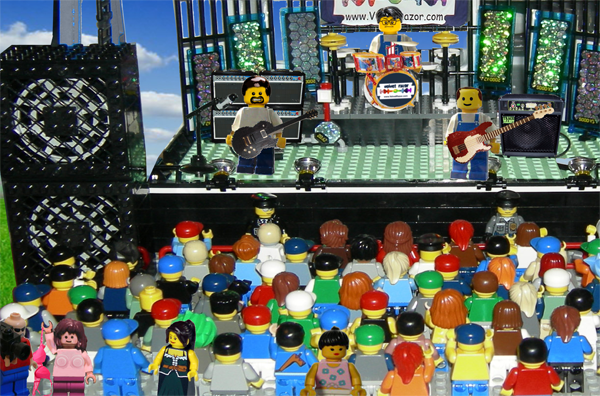 But tell me what cements a relationship like this?
A band may duck in and out of the public consciousness
or plumb line in to the spotlight. Still you will have
to lock up your morters! They just have to keep
level headed and not build up any walls between
them and their fans.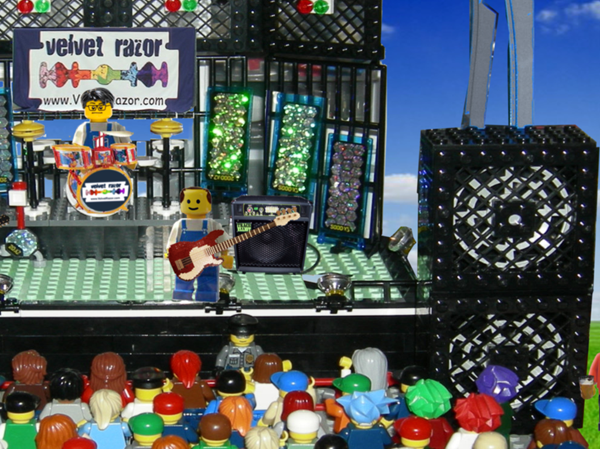 As long as the music is on solid
foundation the band should not crumble but if
it did I feel it would be possible to rebuild.